In Michigan, all divorce cases are heard in a county circuit court. In order to file for divorce, the filing party needs to have been a resident in the state for at least 180 days & have lived in the county for at least 10 days at the time of filing. Oakland county circuit court located at 1200 N Telegraph Road, Pontiac, MI 48341 (248) 858-5284. Macomb County Circuit Court in Michigan located at 40 N. Main St. Mt. Clemens, MI 48043 Tel: 586 469 5150. Wayne County Circuit Court located at 2 Woodward Avenue, Detroit, MI 48226. Washtenaw County Circuit Court located at 101 E. Huron, Ann Arbor, MI 48107, Tel: (734) 222-3270. The information contained herein is not legal advice. Any information you submit to us may not be protected by attorney-client privilege. All or some photos shown depict models and may not be actual attorneys or clients. An attorney responsible for the content of this Site is M. Zaher, Esq., licensed in Michigan with offices at 18551 W. Warren Ave., Detroit, Mi. 48228. We are expressly disclaim all liability in respect to actions taken or not taken based on any or all the contents of this website. We reserve the right , at our sole discretion, to change, suspend, or discontinue all or any part of this website or the content at any time without prior notice or liability. This website own by Advanta Law Firm. 

24300 Southfield, Ste 210

Southfield, MI. 48075

Toll - Free: 1-877-471-4049

Office Hours

Monday         09:00 AM - 05:00 PM

Tuesday        09:00 AM - 05:00 PM

Wednesday   09:00 AM - 05:00 PM

Thursday       09:00 AM - 05:00 PM

Friday           09:00 AM - 05:00 PM

Saturday       By Appointment

At Advanta law PLC, we understand the issues that women are facing with during a divorce and we are committed to representing women and mothers in ways that help them plan ahead. The attorneys are treating each client with compassion and respect. Whether your situation involves issues related to property division, support, children, or any combination of those, our lawyers will help you determine the best option for you. Call us today for a FREE Consultation.

Local: Tel: 1(248) 281-6299 

• MI Spousal Support

•Division of Property in (MI)

•Division of Debt

•Legal Separations in MI

•Domestic Partnerships

•Pre-Nuptial Agreements

•Post-Nuptial Agreements

•Annulments

•Post Judgment Modifications in MIchigan 

•Settlement Agreements

•Divorce Mediation

 "Divorce can be a difficult process. You can rely on us to get you through it"

Our Fees Are Much Lower Than Any Other Law Firm In Our Area 

Easy & Friendly Staff Can Assist You During This Difficult Time 

Name:

Phone: 

Email:

Would you like us to contact you? 

Message: 

Our attorneys offer FREE legal advice on:

Michigan Divorce 

Child Custody and Visitation.

Child Support.

Alimony or Spousal Support.

Property Distribution.

Paternity Disputes.

Changing or Enforcing your Existing Orders

We Make The Divorce Process Simple 

If you would like us to contact you regarding your divorce, please complete contact form below

Let Us Help You Move Beyond This Part Of Your Life

Give us a call. You will have an opportunity to explain your story to an attentive attorney who will listen to your concerns and ask questions to gain a better understanding of your unique situation. The attorney will then provide you with advice and a strategy that is tailored to your specific needs and circumstances.

For your convenience, we offer day, evening and weekend appointments. We promptly return our phone calls and emails, even outside of normal business hours.  We pride ourselves on being accessible to you from the start to finish of your divorce case or family matter.

We serve the entire Metro Detroit area including Oakland, Macomb,  Washtenaw, Genesee and Wayne County. 

Call Us For A FREE Confidential Legal Advice 

Our Michigan divorce attorneys in Southfield represent clients in all aspects of marital and family law, including divorce, 
uncontested
 and contested, custody ('visitation') of children, child support, alimony, equitable distribution of property, separation, Marital Settlement Agreements and modifications of divorce judgments. 
Comprehensive Divorce Services

You have come to the right place.

If you're a Michigan woman wondering about divorce, you have come to the right place. If you're wondering about your rights, what to expect during divorce, and what your first steps should be, we can certainly help you in the right direction.

Strong, Experienced Lawyers 

For Women Seeking Divorce

Affordable Divorce For Women 

Helping You Find A Way Forward With Your Divorce Matters!

Toll Free: 1-877-471-4049

Women's Law Group is focused on protecting the legal rights of Michigan women and mothers facing divorce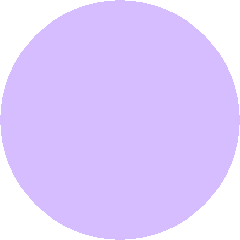 Professional, experienced, compassionate

If you're looking for peace of mind, call us now! We will guide you every step of the way until you have reached a successful outcome regarding all your family law matters.

Let us work with you to find the best solution to your legal problem. Many of our clients stress that they want results, because they have had a trouble getting a solution with other lawyers. We're not like them. We will help you get closure.